Hire Dedicated iOS App Developers?
We provide you team of offshore iOS programmers for hire with best quality skills on hourly, full time basis.
Got an idea to develop an iOS app? Hire offshore iPhone app developers at Ardorsys, best iPhone app development company in India, USA, Australia, UK and worldwide. We have a dedicated team of iPhone App programmers for hire who help with a new innovative ideas, mission, vision and objectives to develop your mobile applications. With many years of experience on iOS based frameworks, our dedicated iOS app developers are adept to build scalable iOS mobile apps that are in sync with clientele experience and environment.
Whether you are start-up, small/medium or enterprise company, our full-stack iOS developers are prompt in building iPhone applications to meet all business requirements.
Our iPhone App Development Services
We deliver highest level of customer service
Experts to achieve business and tech goals
Our iPhone app developers and programmers are well versed with the latest trends and technologies to deliver the best iOS app development solutions to clients as per their requirements.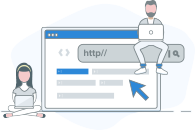 Custom iOS App Development
Our offshore iOS developers help businesses fulfill their unique requirements with complete satisfactorily.
iPad App Development
Our full-stack iOS application developers are prompt in designing and developing different Apple iPad apps for all businesses.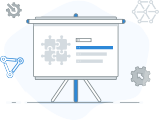 Real Time Chat Apps
Hire iOS application developers to design and develop an innovative, smooth real time chat app.
iPod/iPad Music Application
Hire top iPhone developers and take the music play on the next level with our super designed and compatible music application.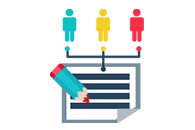 iPhone App Testing
Dedicated iPhone developers at Ardorsys create bug-free mobile applications. We test each application before introducing globally.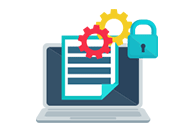 iOS App Upgradation & Migration
Our iPhone app developers keep your iOS application updated for better user experience.
Other ServicesIncrease your business and organization flexibility with our offshore outsourcing services.

Hiring ModelsDedicated specialists to fill the gaps in your project needs
and serve as the basis for a strategic vision
Make Ardor Your Business With Our iPhone App Development Services
Ardorsys delivers 100% scalable, robust and high-performance softwares, mobile apps and web applications.
Dedicated Teams
iPhone app developer is  solely allocated for your all the project scope. You are provided with a full control on his time and the usability concerns.
Your Ideas Are Secret
We agree to sign NDA with you. This way, your ideas are completely safe with us and it's secret between us. We make all the necessary provisions for protecting your web idea.
Source Code Authorization
Once your project completed, we provide the complete source code that belongs to your project. It is your property and we ensure not to disclose it in any way.
Flexible Environment
You can choose the best dedicated iOS App developers offsite or may hire at your corporate office. It depends on your requirements or industry domain.
No Hidden Cost
We follow a transparent cost module. We charge only what we quote for project scope. We dematerialize all cost related issues and believe in transparency.
Comprehensive Reporting
We ensure you to stay connected during entire development related activities. You can track all the real time process through advanced reporting systems.
24×7 Support
We are available any time of the day to help you for project issues and concerns. We adopt on all the communication forums for staying connected.
Rocket Speed Delivery
We strictly work for your stipulated deliveries and make use of all the necessary strategies to ensure that your project is delivered on time, always!
QA Tested & Bug Free Solution
We follow all advanced QA strategies for making your project bug-free. We make sure all the associated loopholes are fixed and addressed.
Technologies That Are Key To Success
Domain Expertise
Explore the industries we are specialized in
Our iOS developers for hire have an extensive experience across all industries. Our highly customized iPhone app development team help companies transform and differentiate their business to drive comprehensive perspective, insight, and objectivity.
What Clients Say
Reaching out to the right people 
Excellent work. Fast and good communication. Did the job as expected. Perfect.
Stephane Van Lippevelde
CEOCEO, Pulseo SPRL - Bruxelles Renovation
Recently completed a complicated bespoke checkout and over delivered on the work. Very happy and will be working with you again.
Daniel Brown
CEOCEO, Santa Surprise Letter
Job well done. great communication throughout the project. must go developer for me.
Andy Mellor
ManagerManager, Xnautee
Strong communication, great customer service good developer.
Matthew Chandler
CEOCEO, London Tees
Ultimately reliable, skilled and cooperative. Would hire again.
Brendan O'Gorman
CEOCEO, CRUX Photonics
Our Latest Insights
Voice search is a growing market and, according to Google, 1 in 5 searches already come from voice queries. This is only expected to grow in 2018 so it's important to focus on long-tail keywords and language in a conversational tone.
Top Questions Asked By Clients For iPhone Developers
Let's make something great together
Get in touch with us and send your PHP development requirements for a quick quote.