With Us
Transform the present, Power the future.
Customer demands and expectations are evolving.
Are your infrastructure and applications keeping pace?
We bring you powerful advantages to navigate your digital transformation
Ardor in Our Work
Our proactive growth model empowers our clients to exceed their goals while integrating
our team with theirs. We combine technology, creativity, and strategy
to transform your audience from visitors into evangelists.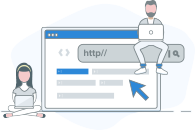 Web Development & Integrations
Integrate critical third-party systems and deliver enhanced functionality with custom website and application development.
Hosting
Customized, cost-effective virtual private server and dedicated server solutions from a highly secure Tier III+ data center.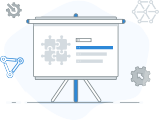 Web Design
Responsive, interactive, and scalable design delivers an optimal online
experience.
Enrich Business Capabilities With Custom Web Application
We provide dedicated custom web application developers packed with senior-level talent and produce scalable web applications that users love. our experts will get to the core of your business to unlock the true power of your business and develop web application accordingly.

Benefits of Our Web Development Services
Information Management
Multisite support
Knowledge management
Document management
Advanced search
Social
User profiles
Media galleries
Activity streams
Polls & rating functionality
Collaboration
Workflows
Forums and blogs
Collaboration tools
Collaboration spaces
Applications
E-learning
Data feeds
Billing and payments
Self-service apps and forms
Infrastructure
CMS and back office
Authentication and security
Role-based delivery
Performance tracking
Analytics
Data aggregation
Analytical dashboards
Business intelligence
Access statistics
Let's make something great together
Get in touch with us and send your Web application development requirements for a quick quote.